Aristotle University of Thessaloniki (AUTh)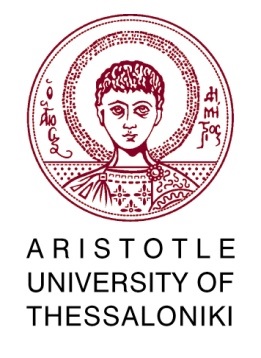 The Aristotle University of Thessaloniki (AUTh) is the largest higher education institution in Greece and South-Eastern Europe, comprising 13 faculties with a total of 42 departments and four independent schools covering a broad spectrum of scientific fields. During the last three years, 985 researchers have provided educational and research services for the implementation of 3151 International, European and national Research and Technological Development Projects. The Faculty of Engineering of AUTh has been ranked in 2012 in the class 101-150 among the 500 best Technical Universities all over the word, according to the notorious Shanghai list. According to the QS World University Rankings 2014, AUTh's Civil Engineering Department was ranked in the class 51-100 among 200 best Departments of Civil Engineering.
The Transport Systems Research Group of AUTh (TSRG/AUTh) is a multidisciplinary Unit within the Department of Civil Engineering of the Aristotle University of Thessaloniki that concentrates on Transport Systems planning, organization and management. It was established in 1995 as a result of the growing demand in research on mobility issues. The scientific activities of the Group fall under the areas of operation, planning and management as well as the impact of Transport Systems of people and goods through different modes (road, sea, rail, air). Research activities focus on both transport-specific and horizontal issues, covering the fields of environment and sustainable development, management systems, social impact analysis, new technologies and telematics, safety, policy and planning, accessibility and "Design for all", human factors, socio-economic analysis, logistics and operational research.
Research Centre for Marketing and Consumer Science at the KU Leuven (KUL)

The Research Centre for Marketing and Consumer Science at the KU Leuven specializes in understanding how consumers behave in a world of unprecedented freedom of choice and how they function against a continuous stream of opportunities that may either support them or divert them from reaching their goals. The group members publish in major journals in psychology and marketing and contribute to these domains as reviewers and associate editors. The research centre has official collaborations with large industry (e.g. Philips, Unilever), SMEs (VicarVision, Tobii) but also with other academic institutions (Stanford, Insead, London Business School) and NGOs (BEUC). The research centre manages a large behavioural lab for conducting behavioural experiments. There is a computerized lab, eye-tracking, face reader, and touch screen equipment. The research centre manages a subject pool of several thousands of respondents and has a smooth subscription and remuneration system for attracting respondents.
Mobycon

Mobycon is an independent research and consulting company with 25 years experience in traffic, transport, mobility management and urban and rural planning. We invariably deal with situations that call for a thorough insight into the issues involved. Mobycon has approximately 40 employees.
Mobycon has an extensive experience in the fields of passenger and freight transport, ITS, cycling, parking, road safety and mobility management. Our experience covers topics like public tendering, setting up new concepts / policies, monitoring, evaluation and business cases / plans. We always co-operate closely with local and regional authorities, which also reflected in our 3 regional offices well spread across The Netherlands (Delft, Rosmalen, Zwolle).
Apart from the local and regional authorities, our principal clients include the European Commission, national ministries, shopkeepers' associations, chambers of commerce, transport companies, educational establishments and other consulting companies.
Mobycon has also participated in a variety of European projects. This includes amongst others SAFECYCLE, e-FREIGHT, 2DECIDE, TRAVELPLAN+, STARTER, PRO-E-BIKE, FREIGHTVISION, SAFERBRAIN, BYPAD and RISING.
Tero Ltd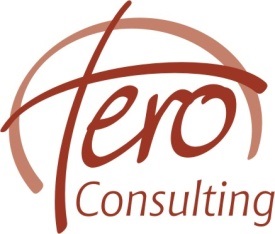 Tero Ltd (www.tero.gr) is a research and development consultancy, offering a combination of expertise in business and technology. The services of Tero span the full life cycle of a project, from conceptualisation and strategic planning to project implementation and intellectual property rights management.
Tero has specialised expertise in the fields of intelligent transport, collective intelligence platforms, decision support systems, online social networks and digital preservation, acquired through ten years of participation in international and national research projects.
MemEx
For over 20 years MemEx has been providing high level, technical consultancy services, supporting Public Authorities and Transport Operators in planning, implementing and testing Intelligent Transport Systems (ITS) for Public Transport, Urban Mobility and City Logistics.
MemEx team is composed of a technical department – in charge of research and innovation, analysis and implementation of technological solutions and "on-field" technical activities – and of an administration and communication department, whose responsibilities include financial and legal issues, management of contracts and bidding procedures and communication activities.
Company expertise includes large ITS projects for Public Transport (Fleet Management and Service Certification Systems, User Information Systems, E-Ticketing, Intermediate and Flexible Services), Urban Mobility planning (Bus Rapid Transit Corridors, Transport Infrastructures and Network, Traffic Network Modelling and Assessment), Urban Mobility management (Traffic Management System, Urban Traffic Control schemes, Access Control Systems, Bus Priority, Integrated Parking Systems, etc.), City Logistics Services (advanced services schemes, transport operators networking, B2B and B2C services, local authority, rules and normative, integration in urban mobility systems, etc). Moreover, MemEx and its professionals are a recognized institution in training activities in the fields of Company expertise.
White Research

White Research (www.white-research.eu) is a social research enterprise specializing in consumer behaviour and social innovation in the fields of ICT, Health and Transport. The company addresses strategy, policy, market and user related issues through an array of diverse analytic tools.
More specifically, WR mines and interprets hard-to-grasp consumer insights through a combination of modern analytics and marketing research and evaluation methods. Within this context, White Research carries relevant experience in collecting and analysing surveyed or experimental user related data and turning asymmetric information to meaningful advices and recommendations.
The company employs several collective intelligence research methods and techniques such as crowd sourcing and co-creation workshops and specializes in the design and evaluation of innovation and business modelling with a keen eye on social innovation and entrepreneurship.
Through its core staff, WR has access to significant experience in translating research to policy as well as linkages to several EU-related interested civil society groups and networks.
Ortelio Ltd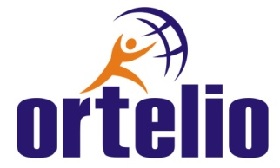 Ortelio Ltd (www.ortelio.co.uk) is a specialised international research and innovation management consultancy. We support our clients to develop and commercialise new products and services, and leverage their research results through international research branding. Ortelio assists researchers to identify their assets, to recognise their value and to seek opportunities for protecting these assets by applying a methodology for effective IPR management and sustainability.
In today's interdisciplinary research environment, we also lay great importance in the evaluation and quality assurance of research projects through a set of controls directed to the facilitation and moderation of the communication across disciplinary boundaries and the translation between disciplinary languages on the one side, and also to the classical assessment of the effectiveness, efficiency, relevance, sustainability and impact of the project on the other side.
Ortelio's scientific and technical competence lies mainly in Information and Communication Technologies, as well as in Transport and Environmental Science.
Metropolitan Region Rotterdam – The Hague

The Metropolitan Region Rotterdam – The Hague is a partnership of 23 municipalities in the Rotterdam – The Hague. The Metropolitan Region Rotterdam – The Hague is working on behalf of and for the region municipalities on an attractive, easily accessible and internationally competitive region. The tasks are mainly in the field of transport infrastructure, public transport, and to strengthen the economy.
The Metropolitan Region Rotterdam – The Hague is responsible for public transport in the region. It gives concessions to companies to provide public transportation and oversees its implementation. In addition the MRDH is responsible for metropolitan construction and maintenance of infrastructure for public transport.
A key ambition of the future is mobility growth, urbanization and economic development using public transit as much as possible. Every year, the MRDH has approximately €500 million available for the operation of public transport. This includes contributions for the improvement of the public safety and accessibility of public transport.
RET is the largest PT provider in Rotterdam and peripheral area, providing services for Subway (5 lines), Tram (9 lines), Bus (over 55 lines) and Fast Ferry (1 line). On a working day base, about 600.000 people travel in the network. Besides the PT services, RET also has contract with the MRDH for maintenance of PT-infrastructure, social security and marketing and services.
TIEMME

TIEMME is the public transport company, operating in the southern-central part of tuscany, created from the aggregation of the 4 former public transport companies Atm Spa (Piombino), Lfi Spa (Arezzo), Rama Spa (Grosseto) and Train Spa (Siena) in order to introduce a system of integrated regional public transport.
TIEMME provides an output of 34 million vehicles-km/year, almost 40 million/year passengers, a fleet of 750 buses, more than 1150 total employees and a turnover of about 90 million, and is ranked among the top ten Italian public transportation companies. Its activities include local public transport services, rentals, contract services (school buses, shuttle services), authorized lines, management of vehicle maintenance activities (workshops, external maintenance), administrative and corporate.
TIEMME operates in urban and extra-urban areas managing conventional (with fixed lines and timetables) and innovative services, also adopting low/zero emission vehicles.
TIEMME staff have a long experience in EU programmes, having participated in different projects on the implementation of DRTs and the creation of the agency for flexible transport services.
Local Public Transport Authority of the City of Frankfurt am Main (traffiQ)

traffiQ is the Local Public Transport Authority of the City of Frankfurt/M. We manage and organize all local modes of public transport in Frankfurt on behalf of the city council. We are part of the regional integrated tariff and ticketing system covering most of the state of Hessen. Frankfurt is the most important city and a traffic hub for the whole system. Our main tasks are tendering all local bus services and contracting the lightrail system by direct awarding, doing the financial control of the revenue sharing system, managing local tariff and ticketing issues, public transport marketing campaigns, customer information customer relation management, customer counselling, complaints management and mobility research.
European Passenger's Federation (EPF)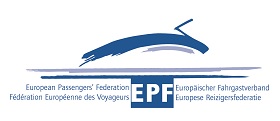 The European Passengers' Federation is the federation of all major passenger organisations throughout Europe. EPF is an international non-profit organisation under Belgian Law and has 35 member associations covering 19 European countries. EPF's mission is to campaign for comprehensive passenger rights throughout Europe and effective multi-modal travel by conducting research, publishing reports, holding conferences and working constructively with the transport industry and decision-makers. EPF has a multi-modal focus and sees passenger travel as an end-to-end journey.
European Metropolitan Transport Authorities (EMTA)
EMTA was established in 1998 by initiative of STIF as a forum for the exchange of information, research and experience between the public transport authorities responsible for commissioning and financing public transport services in the largest cities in Europe.
EMTA regularly contributes to a diversity of European Commission consultative procedures, using opportunities to voice its views and strategy positions to European institutions (Council, EP, DG MOVE).
EMTA promotes sustainable mobility by improving mobility management, fostering quality of public transport in urban environment of the associated cities and greater urban regions. It consists of 26 member cities and regions spreading knowledge among public transport authorities, increasing recognition from main stakeholders and EU. EMTA anticipates on future trends and raises new issues having impact on the tasks performed by PTA's on the coordination of mobility service in larger transport networks.
EMTA's mission is to:
Play a key role in a sustainable development of transport service networks in the associated cities and metropolitan areas
Form a venue for exchange of information, experience and knowledge between transport authorities and thus gain increasing recognition from all stakeholders and European institutions.
Anticipate on future trends and raise new issues that have potential impact on the way public transport authorities perform their role in planning and coordinating transport networks.
Participate actively in building and implementing EU policy in the field of urban mobility.