LET'S CO-SHAPE THE INNOVATIVE PUBLIC TRANSPORT SYSTEMS OF OUR FUTURE CITIES: MOBILIZE YOUR THINKING AND FILL IN OUR QUESTIONNAIRE!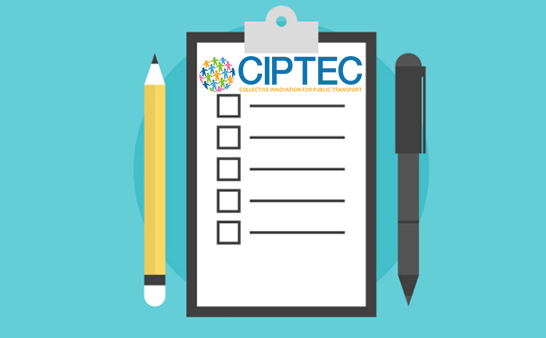 Real time information apps, WiFi, special assistance services, alternative payment and pricing methods, social media, gamification, smart cards, etc., are among the innovations that re-shape the passengers travel experience by Public Transport in our cities. The first round of survey on evaluating the importance of promising and innovative implementations, measures, concepts and services that could improve the experience of travelling by Public Transport in European Cities resulted in a list of innovations.
Based on these innovations, assume that the future situation of Public Transport in your city could be different in terms of its available features and attributes. Would this influence your travel choice? Which of them are the most important to you? How much increase in the price of Public Transport services would you consider acceptable in order to enjoy a predefined set of certain innovations?
Should you like to co-design with us the future of the Public Transport sector and improve the quality of urban life, fill in anonymously our questionnaire here!
Go through the experiment cards and select one out of three distinct Public transport scenario options or reject all of them in case none is considered satisfactory according to your opinion and standards.
This is the second and last stage of our consecutive studies on exploring the preferences towards promising innovations and on identifying their importance and their potential role in improving the travel experience by Public Transport in European Cities.
*This survey is part of CIPTEC (Collective Innovation for Public Transport in European Cities, 2015-2018), a research project funded by the European Commission through Horizon 2020 Programme. It addresses the challenge for smart, green and integrated transport. CIPTEC aims at contributing towards the creation of a favourable environment for the growth of Public Transport across Europe.