This is precisely the concern that is addressed in the "Toolbox for Public Transport Innovation" generated within CIPTEC.
The CIPTEC "Toolbox for Public Transport innovation" aims to empower Public Transport stakeholders to adopt a more favourable approach towards innovation in the Public Transport sector. It attempts to capture the generated knowledge and provide strategy advice on innovation introduction to Public Transport stakeholders.
The CIPTEC Toolbox is delivered under three different versions:
The"Innovation Flow"proposed by CIPTEC maps the toolbox and provides a graphical representation of the process that anyone can follow in order to introduce innovative concepts and solutions to stimulate innovation in Public Transport.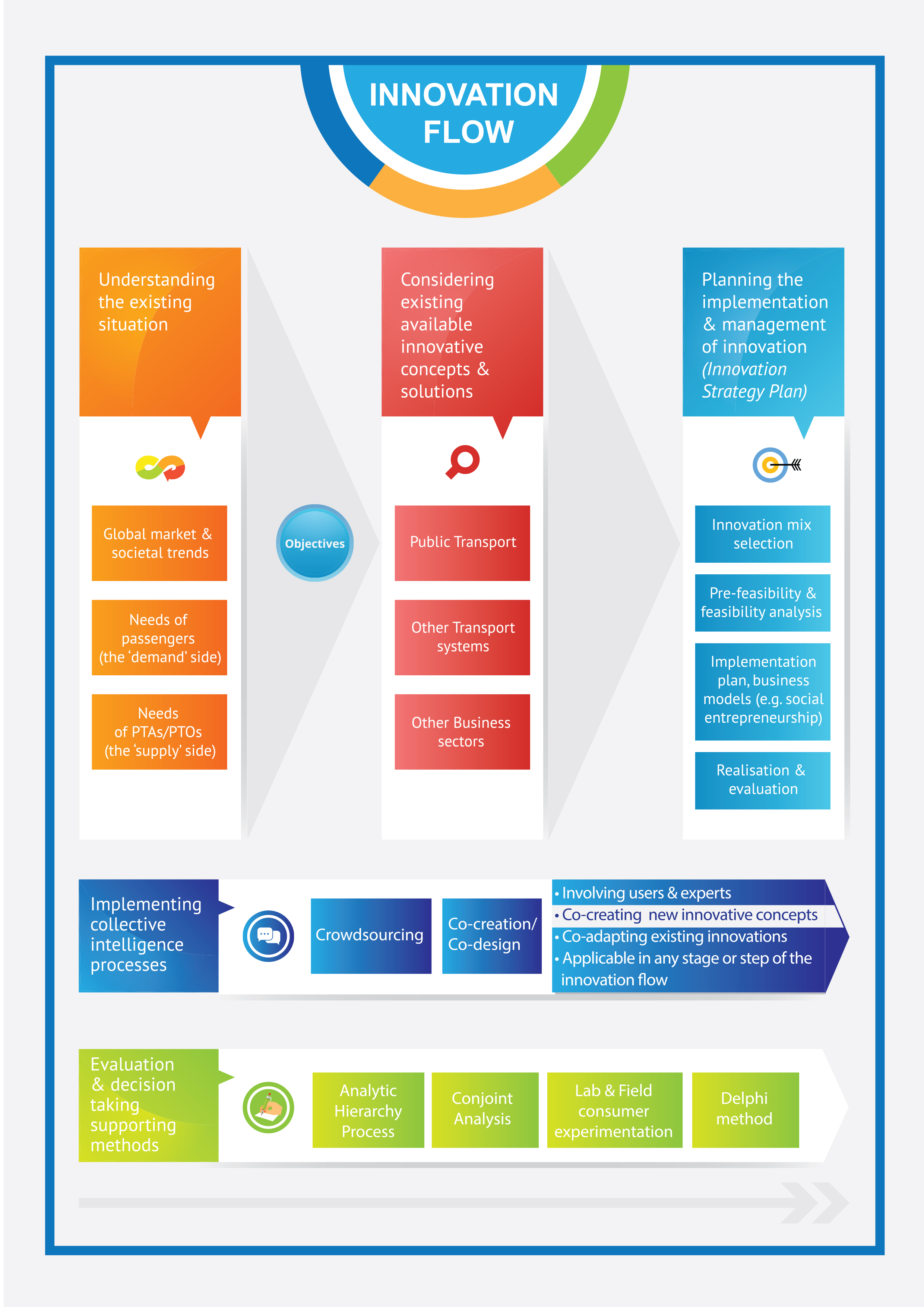 The activities in the 'vertical' columns indicate the steps that should be taken to plan a structured strategy for the promotion, adoption and implementation of innovation.
The activities in the 'horizontal' bars represent actions that could be either applied as stand-alone steps towards the final aim of innovation promotion, or implemented in order to serve the targets of the 'vertical' actions. The activities in the horizontal bar form a grid together with the activities in the vertical columns, which flows from left to right.
The 'Innovation Flow' adopts an integrated approach and favours its realisation in a variety of applied areas and topics, such as: (i) marketing, (ii) consumer behaviour, (iii) innovation and (iv) evaluation.
The CIPTEC online Toolbox is a mobile (or tablet) device friendly platform, a 'living product' specifically designed for web interaction. It provides information on the adoption, introduction and implementation of innovations in the Public Transport sector.  Through a dynamic tool, anyone can identify the innovative concepts that suit his/her case-specific needs and requirements. Search can be filtered by using an interactive tool in the platform. Toolbox users can select the attributes of their application context by applying one or more filters, such as: Reference context, Category, Transport mode, Goals, Needs, Trends.
The core features (functionalities) of the CIPTEC online Toolbox are presented in the following figure: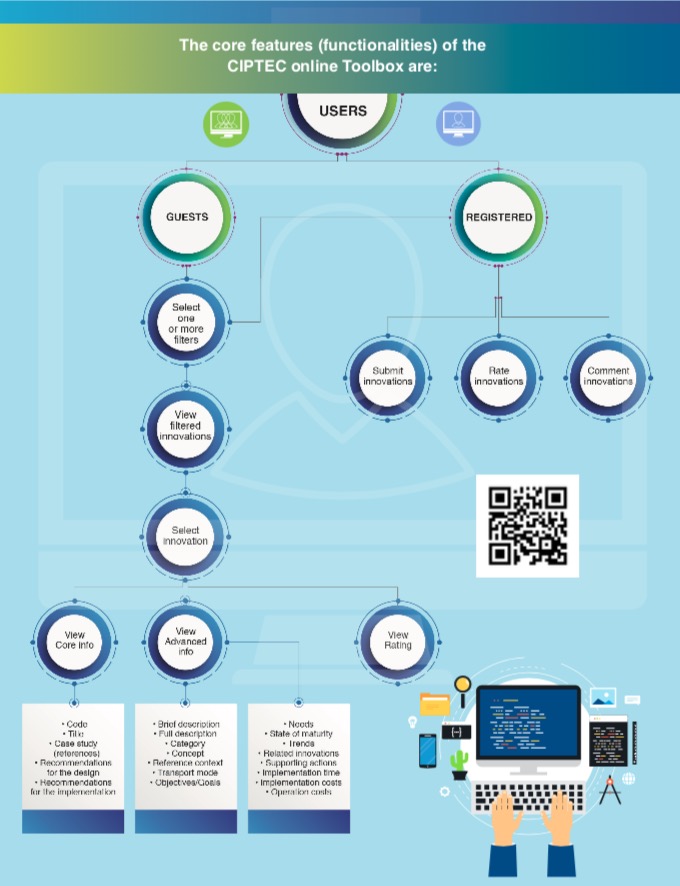 Visit online Toolbox and explore its functionalities and content!