The first CIPTEC co-creation workshop was held on 9th June 2016 in Siena by Tiemme.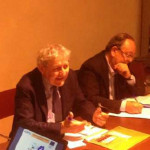 The co-creation workshop was opened by Tiemme President Mr. Massimo Roncucci and Director Mr. Piero Sassoli introducing the current Public Transport scenario, from service and demand perspective and from the point of view of technologies and innovations Tiemme has been working on in the last few years.
Presentations were delivered also by Ms. Pico, representative of the Italian Association of Public Transport Companies (ASSTRA), illustrating the relationship and bond between the Company and the local context and by Mr. Ambrosino, who has presented the objectives, activities and first results of CIPTEC, by also showing project video.
Workshop moderator, Mr. Luciano Niccolai, then introduced the methodology of listening and group work to identify and collect problems, critical issues and possible solutions (building on discussion and post-itor fixing ideas).

Following the introduction, 3 working groups where created, with stakeholder from the Municipalities of Siena (Mobility Manager and Local Police), Monteriggioni and Monteroni d'Arbia, Province of Siena, Charity Pubblica Assistenza di Siena, Arezzo Association for People with Disability, Italian National Association for the Blind, delegates of teachers and university students association and of environmental (Legambiente), cyclists (FIAB), consumers and commuters organizations.

Group work immediately showed a clear understanding of participants of the specific roles of Public Transport Operators and Authorities and several ideas and innovation proposals, that could
positively affect PT service quality even on a short/medium term perspective, emerged. Some examples which are worth mentioning are: better integration between road and railway transport; real-time information for users on bus arrival times, connections and service disruptions; optimization of service planning for reducing bus occupation at peak times; improvement of accessibility for mobility impaired and blind people; ideas for fighting evasion; extension of annual student pass to the summer period with no cost difference; reserved space for bikes in the buses; better connections between Siena and neighbouring areas; electric buses for shuttle services. Ideas were presented by each participant by using post-it pasted on specific posters (covering mobility aspects pre, during and post-trip), aimed at promoting a constructive and shared discussion among group participants and resulting in an open and fruitful debate that produced useful inputs for Tiemme.
Workshop moderator, Mr. Luciano Niccolai, closed group work activities by summarizing the main problems emerged and illustrated future steps to be made both in the process of interaction
between Tiemme and people and in the framework of CIPTEC project.
In this context, Mr. Iacometti (MemEx) presented a demo of the "crowd sourcing" platform, aimed at collecting needs and ideas from the different actors involved in the transport chain.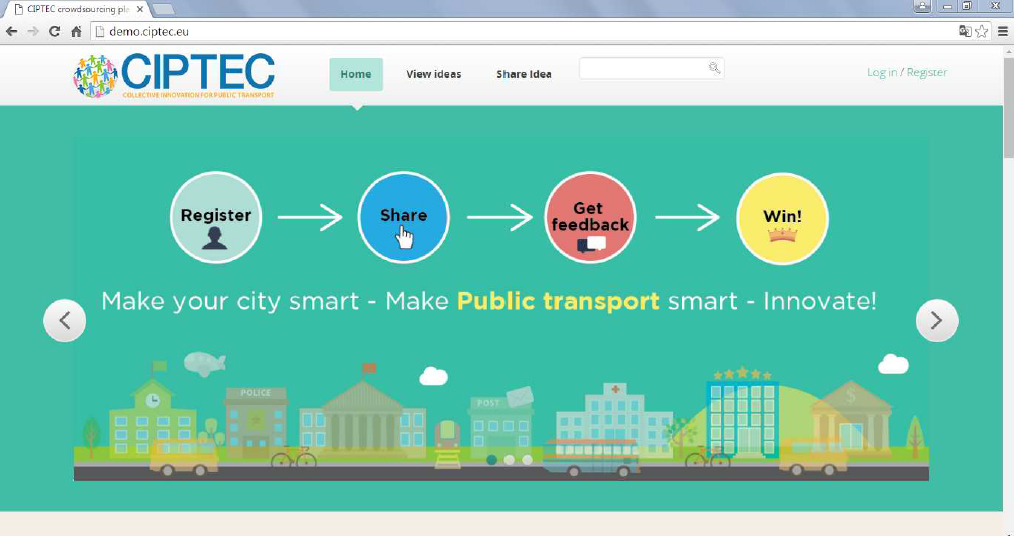 Mr. Ambrosino then presented the next steps of CIPTEC, that will lead to the release of the Italian version of the platform, and the process for the submission and collection of innovative ideas, that
will take place between September 2016 and January 2017.
Mr. Roncucci made workshop closing remarks, also in his role of ASSTRA President, stressing the intention of Tiemme and ASSTRA to continue the listening process started in CIPTEC and to
maintain and promote the platform also among the other companies involved in ASSTRA. Also, the path towards the second CIPTEC workshop, to be held at the end of 2016/beginning of 2017, was
presented.
At the end of the activities, participants were asked to fill-in a workshop assessment questionnaire (concerning the event, support material provided, topics discussed, speakers presentations, quality
of moderation and organization).